Back
Benefits Of Adopting Metal 3D Printing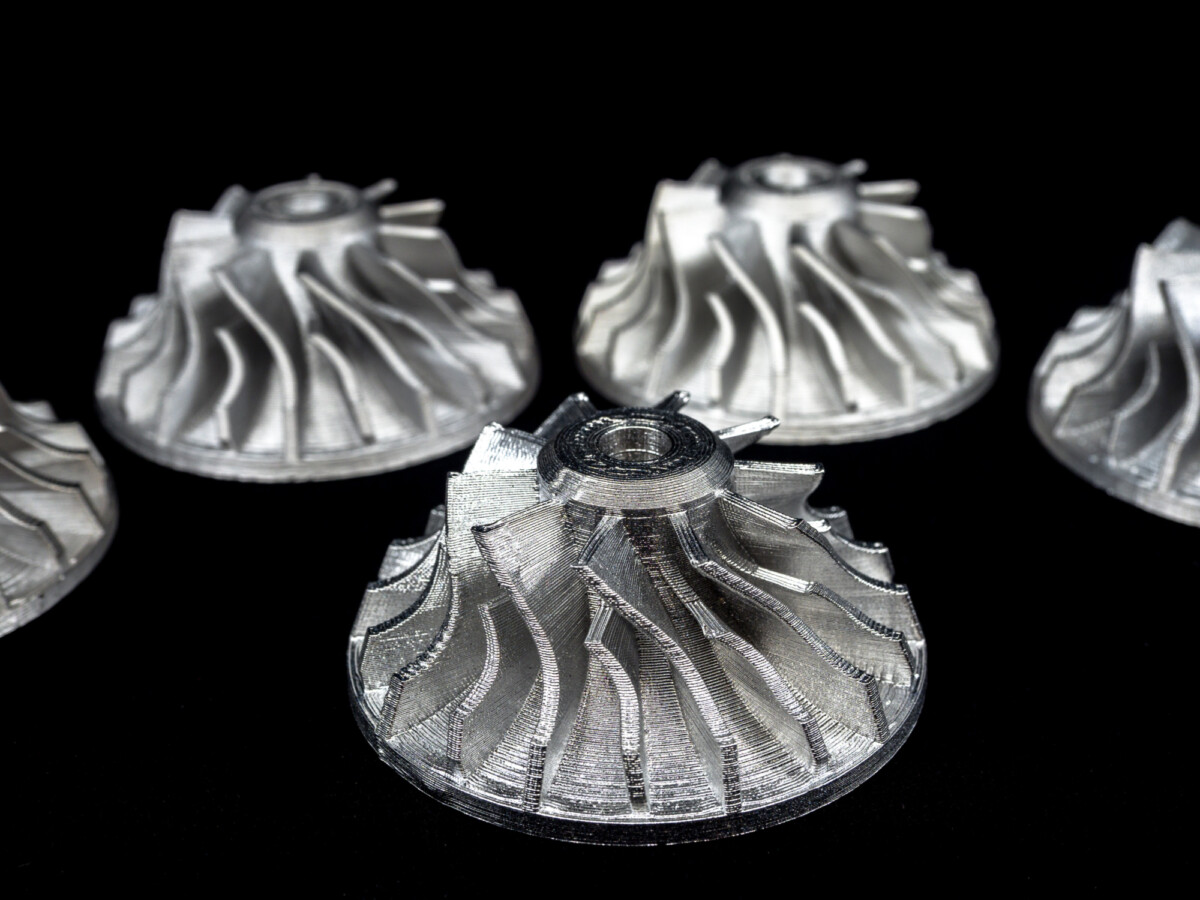 Published on : 18 November, 2021
Metal 3D printing has changed the landscape of manufacturing. This technology has opened up a range of possibilities for manufacturers. The technology could help to drive new product development strategies by enabling economical low-volume and on-demand production, innovative design possibilities, and of course, mass customization.

Today, metal 3D printing has become more accessible, scalable, and robust while, 3D printed metal has allowed for a variety of manufacturing applications across industries, with players in the aerospace, automotive,, and medical industries at the forefront of driving innovation with the technology.

This blog post provides an overview of concrete business and technical benefits that organizations can achieve with the successful implementation of metal 3D printing technologies.
Business Benefits of Metal 3D Printing
When deciding whether to invest in metal 3D printing, it's important to assess whether your business can benefit from the technology. We've outlined some of the key benefits of metal 3D printing for businesses below.

Getting the products to market faster

With metal 3D printing technology, businesses can shorten the product development cycles that in turn can lead to increased organization revenue

Metal additive manufacturing is purpose-built to accelerate product development. With a metal 3D printer, organizations can slash lead times from weeks or months to days and produce affordable prototype functional parts. After the initial design is finalized, this technology can help produce tools, fixtures, and other manufacturing equipment that will produce parts faster.

By replacing the traditional metal manufacturing processes with 3D printing, productivity increases exponentially.
Reduce manufacturing cost
Manufacturing is expensive — it requires skilled labor, advanced machines, and custom tooling all working in tandem to effectively produce parts. Due to high tooling costs, traditional manufacturing methods can be extremely expensive to implement for producing parts in low volumes.

In contrast, metal 3D printing is a more cost-effective option for low-volume production. Whether it's producing tooling and fixtures, mitigating unplanned downtime, or automating simple tasks, these machines help organizations leverage resources to produce parts more affordably.
Replacing inefficient manufacturing workflows
Simple logistical problems can wreak havoc. Inefficient manufacturing workflows — like complex purchasing processes, unexpected downtime, third-party manufacturers, and extended fabrication queues — create problems that extend through an entire organization.

3D printing metal parts will help organizations become more dynamic and responsive. Utilizing a metal 3D printer enables organizations to compress product timelines and reduce the labor, time, and money between a CAD design and a functional part.
Technical Benefits of Metal 3D Printing
While the business benefits of metal 3D printing are clear, there are various unique technical advantages of this technology discussed below.
Ability to design geometrically complex parts

Metal 3D printing can be used to produce complex geometries, pushing the boundaries of what is possible with manufacturing. Unlike conventional manufacturing, these complex designs can be produced more cost-effectively with metal 3D printing.

Metal 3D printers are uniquely suited to fabricate complex parts — with complex curves, shapes, or cavities. From ultra-complex to process-optimized, they can print everything from generatively designed structures to custom cooling channels. For these parts, 3D printed metal strength performs well in demanding applications.

Ability to manufacture parts without tooling

Tooling and fixtures are critical to the traditional manufacturing process. For low-volume production parts, in particular, tooling costs can make fabrication cost-prohibitive.

No custom tooling or fixtures setups are needed to run a metal 3D printer, regardless of the parts printed. This reduces overhead costs associated with manufacturing and produces low-volume parts more quickly and affordably.

Ability to produce parts without detail drawings or CAM

Machined parts require drawings, CAM, or both — 3D printed metal parts do not. Instead of generating drawings and programming CAM, all manufacturers have to do is orient a part and select materials and basic print settings.

In addition to automatically generating tool-paths, most metal 3D printers require little to no supervision while fabricating parts. Manufacturers can go from design to part with shorter lead times and less labor.
Conclusion
Metal 3D printing is by no means the singular future of manufacturing. However, it presents an alternate method of manufacturing that opens up new opportunities that were previously cost or design-prohibitive. As metal 3D printing is adopted by the manufacturing masses, we'll likely see new design paradigms centered on the unique strengths of 3D printing as a process.
The Metal X
The Metal X system is a safe and affordable metal additive manufacturing solution that is up to 90% less expensive than alternative metal additive manufacturing technologies, and 95% faster and cheaper than traditional fabrication techniques like machining or casting.

Learn more about how Metal X can support your business.
Download the Free Report on How COVID-19 has Impacted Supply Chains
Gain key insights including: COVID-19 pandemic impact on business. 3D printing use during the health pandemic. Challenges facing manufacturers using incumbent technology. Future plans for investing in additive manufacturing. And more...
Get the report