Precise PLA
A cost-effective thermoplastic for design validation.
You asked for it, we delivered.

Precise PLA is our easy-to-print plastic for precision concept modeling and validation. Based on the most common 3D printing prototyping material, Precise PLA 3D prints without warping and comes in a variety of colors. Best of all, it's affordable. So you can use as much as you need to fine-tune your designs before implementation.
High-speed prototyping
Rapidly print and test your prototypes so you can quickly — and easily — fine-tune your part designs before final implementation.
Precision parts
Validate and implement your designs on a single platform built to produce reliable, repeatable results
— every time.
Affordable
At 1/3 the price point of OnyxTM, Precise PLA is the ideal material for protoyping and printing low-performance parts.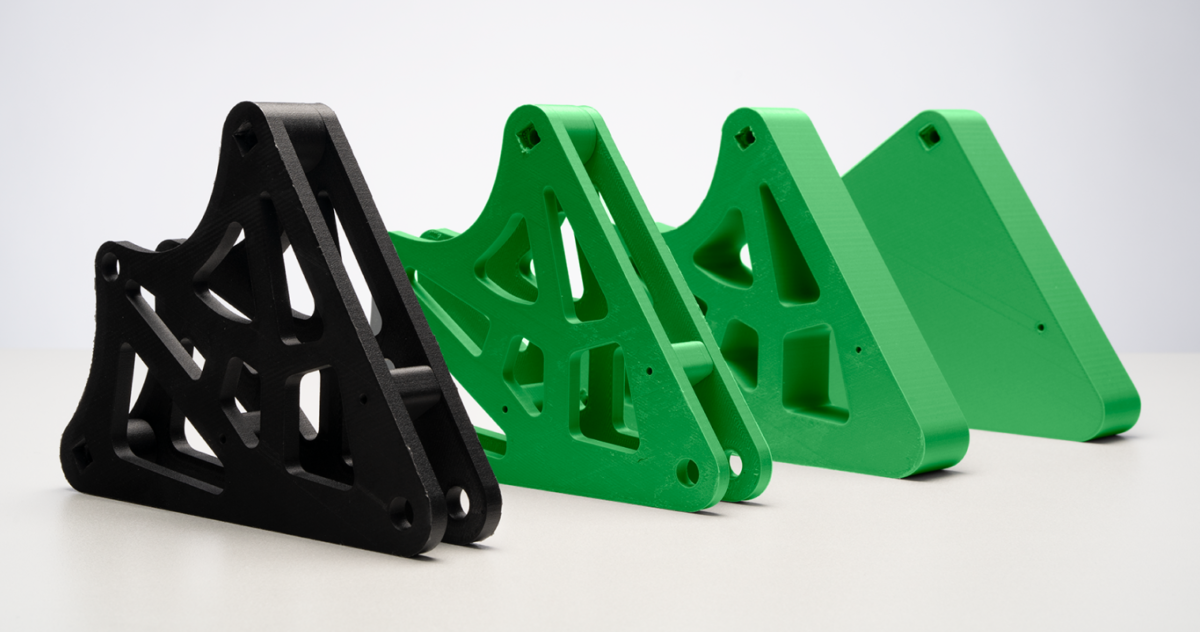 During each step of the CAD design process — from design to final, functional part — Precise PLA allows you to quickly and affordably 3D print to check for accuracy in actual form.

"Printing parts to the size and quality we need, with the required functionality and at a great price point is critical for our business. Precise PLA just works"
— Steve Michon, Zero Tolerance, President & CEO
Our team of Application Engineers and industry experts at Chemtron are here to help. We can answer any questions you have, ranging from details about Markforged material properties to building an additive transformation roadmap for your business.

Get in touch with Chemtron today!
203A Henderson Road,
#02-03 Henderson Industrial Park,
Singapore, 159546

Phone: +65-62737252
Email: info@chemtron.com.sg