Back
Clenaware Systems: Transforming Manufacturing with Markforged | Case Study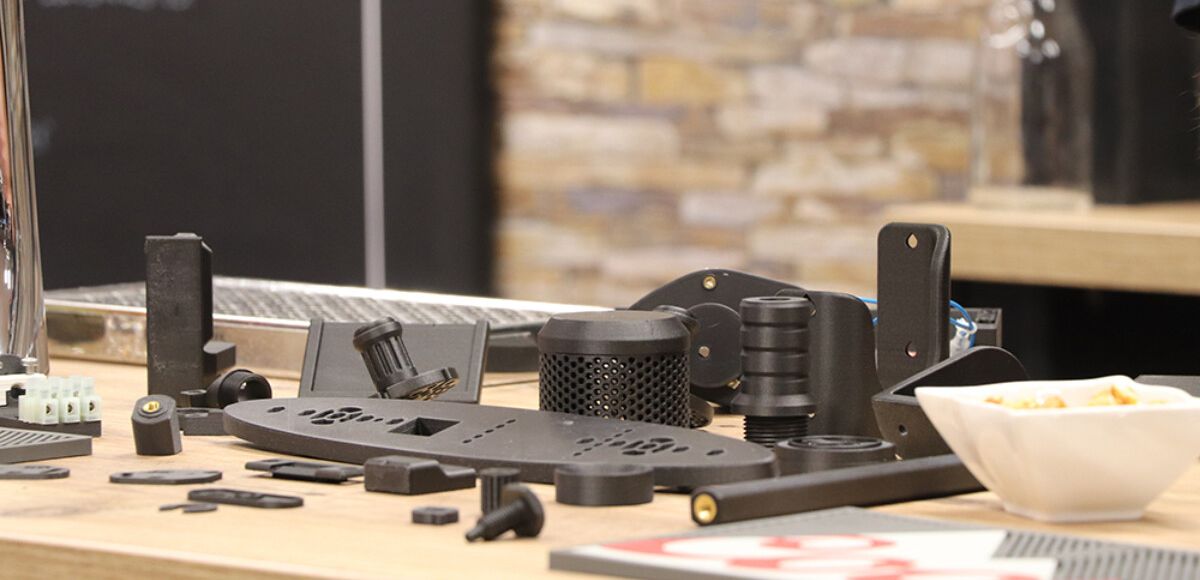 Published on : 16 May, 2023
Clenaware Systems - The Customer
Clenaware Systems is a manufacturing company based in Northamptonshire, specializing in glass washing, drying, and dishwashing equipment. The company has established itself as a key player in the industry, with a strong focus on achieving the perfect pint.

"We are passionate about glass washing. When it comes to beer and beverages, the glass is the key element." Clenaware CEO Richard Harris explained. "How a glass is washed, cleaned, and dried makes a huge difference to the taste and the presentation of the drink it holds."

Clenaware has gained recognition and endorsement from major breweries, solidifying its position as a market leader in providing glass-washing equipment to restaurants, pubs, and clubs.

In addition to their glass washing expertise, Clenaware manufactures Gogglewash Machines and related accessories. These machines are specifically designed to thoroughly and efficiently clean 3D glasses after each use. They are primarily utilized by major 3D cinemas, screening rooms, theme parks, educational institutions, and other public attractions worldwide.

Beyond the hospitality sector, Clenaware utilizes its knowledge and experience to produce thermal disinfection washers for the NHS and the healthcare industry. These washers play a crucial role in ensuring effective sterilization and cleanliness in healthcare settings.

Overall, Clenaware Systems excels in its commitment to delivering high-quality glass-washing solutions, catering to diverse sectors including hospitality, entertainment, and healthcare.
The Challenge
Clenaware takes full responsibility for the entire process of designing, manufacturing, testing, and selling their machines and parts, ensuring comprehensive support for their customers. This hands-on approach has established the company's reputation for outstanding quality and customer service. However, as a small business with a global presence, Clenaware is constantly seeking opportunities to streamline its operations and save time, all while maintaining the high standards of its products.

"Clenaware's machines are made up of roughly 600 parts, 75% of which are designed by us, and the remaining 25% being off-the-shelf," explained Harris. "It can take weeks if not months just to design a specific part, making for long product lead times."

"Procuring off-the-shelf parts has its own lifecycle, as well - sourcing suppliers, coordinating invoicing, and waiting for deliveries."
"We were looking for ways to make our supply chain more efficient; to make things easier and develop products faster," he continued. "By designing and creating parts ourselves, we could eliminate supplier delays and free up mountains of time."
- Richard Harris, CEO, Clenaware
The Solution
Having previously explored 3D printing, Harris recognized it as an opportunity to enhance the business. As a result, he made the decision to invest in two Markforged Mark Two Desktop printers.

"I liked the simplicity of Markforged," said Harris. "It is one easy-to-use seamless process from design to print. You tell the printer what to do and it gets on with it. It just works."

Clenaware initially utilized the Markforged printers for research and development purposes, printing prototypes and proof of concepts. However, they quickly progressed to redesigning production parts for printing.

"We went hell for leather when it came to 3D printing," said Harris. "If a part could be 3D printed, we'd do it – pursuing the idea that the more you could print, the more you could remove the hassle of the supply chain delays and entanglements."

Since its initial investment four years ago, Clenaware has further expanded its investment by acquiring an additional 13 Markforged printers. Among these, eight are Mark Two desktop printers, while five are industrial Markforged X3s. This strategic move has led Clenaware to restructure its business operations, now utilizing 3D printing to manufacture parts for its machines.

"3D printing allows us to manage production for efficiency giving us the flexibility to print parts as and when we need them," continued Harris.
Conclusion
During the past four years following their initial investment in 3D printing technology, the Clenaware team has gained valuable experience and expertise. Through this process, they have come to realize that while they have the capability to print every part, it doesn't necessarily mean they should do so. This understanding has guided them to make more informed decisions regarding the parts they choose to print using 3D technology.

"We've learned a lot along the way, gaining an understanding of where 3D printing can make the most impact for our business - and where working with suppliers is a better fit," Harris advised.

Clenaware has achieved substantial cost savings in tooling by adopting a strategy of designing and 3D printing the required parts for their machine manufacturing. This approach has eliminated the challenges associated with supply chain shortages and delays by enabling Clenaware to produce small batch parts on demand using Markforged technology.

Implementing Markforged printing has resulted in notable time reductions of approximately 10% to 15% in the production of Airack™ Glass Dryers. By leveraging this technology, Clenaware now prints 75% of the parts needed for these dryers. The Airack™ Glass Dryers, designed for efficient and quick glassware drying, stand out as one of Clenaware's most successful products.
"We ship hundreds of Airack Glass Dryers around the world each month," said Harris. "And thanks to Markforged we can design and produce them using the 'Just in Time' model, printing the parts as we need them, fulfilling orders more quickly - saving valuable time, as well as storage space in our factory."
– Richard Harris, CEO, Clenaware
Download the Free Report on How COVID-19 has Impacted Supply Chains
Gain key insights including: COVID-19 pandemic impact on business. 3D printing use during the health pandemic. Challenges facing manufacturers using incumbent technology. Future plans for investing in additive manufacturing. And more...
Get the report