Back
Large Format 3D Printers: The Factories Of The Future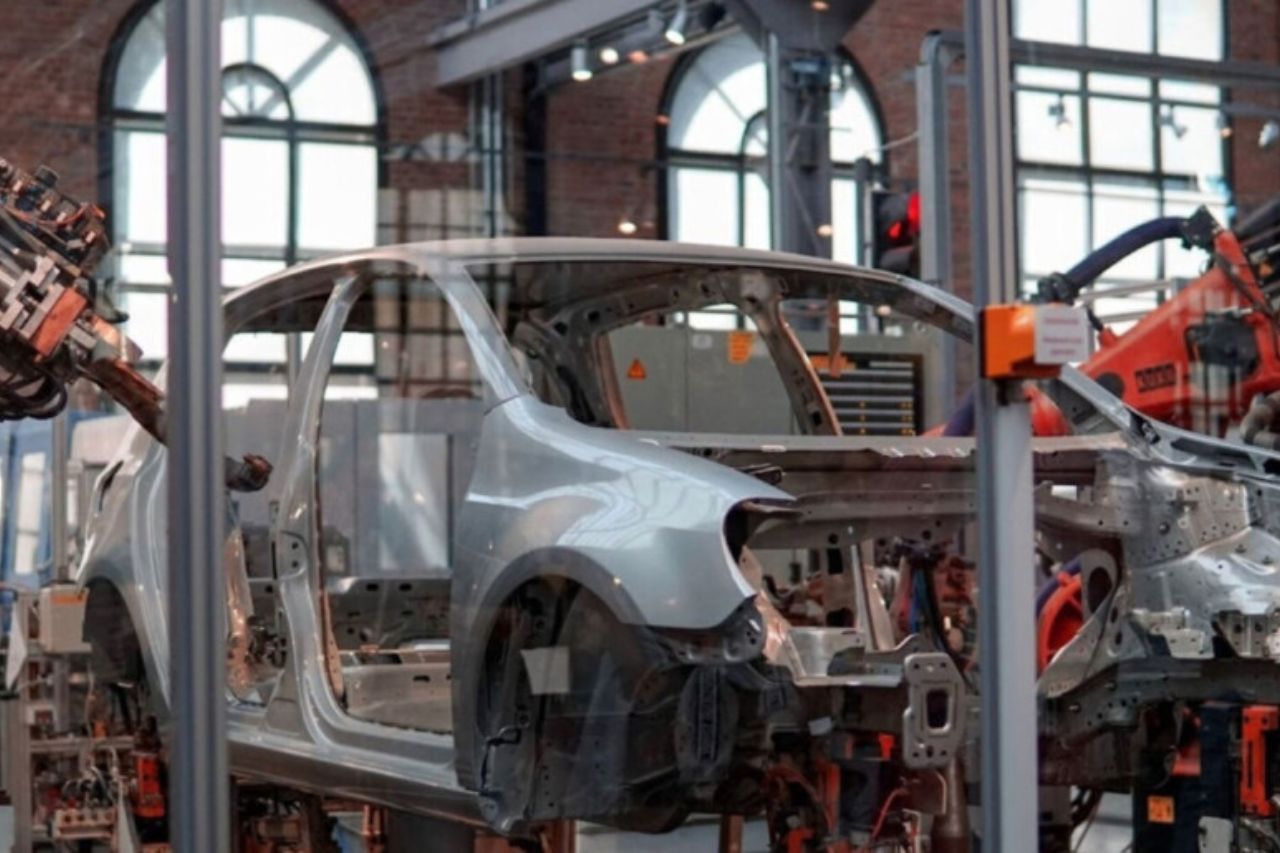 Published on : 10 June, 2022
Additive manufacturing has found its application in different industries, both in building prototypes and mainstream production, leading to process simplification and operational efficiency. The numerous benefits of 3D printing for manufacturers include reducing costs and supply chain risk, making it easier and more economical than ever to build tooling, allowing for more iterations in design cycles, and enabling customers to solve problems directly at the point of need. With Digital Forge's proprietary Continuous Fiber Reinforcement (CFR) technology, users can print strong, lightweight functional parts out of composites that are capable of replacing metal parts.

For factory settings, the introduction of a large-format industrial 3D printer, capable of printing high-performance materials with CFR for added strength, not only unlocks familiar applications on a larger scale but opens up a range of new uses and benefits for production-ready environments, such as:
• Automation — end of arm tooling, sensor brackets
• Continuous improvement — covers, ergonomic trays
• Tools and fixtures — assembly fixtures, custom hand tools
• Finish components — mounts, covers, plugs, handles, bumpers
When Bigger is Better
Given the advanced technology of 3D printing and the many brands and models of 3D printers, Industrial 3D printers come in various sizes and speeds. While smaller industrial 3D printers may be sufficient for printing smaller parts at lower volumes, having access to the size and power of a large-format printer offers many benefits for manufacturers:
• Improved speed, accuracy
Powerful large-format industrial 3D printers can print parts significantly faster than smaller 3D printers. In some instances, it could be possible for concepts to be designed and printed n the same day. Compared to Markforged's smaller composite 3D printers, Markforged newest flagship printer, the FX20, is capable of printing 8x faster than stock settings and 2x faster than maximum speed.

Furthermore, large-format printers like the FX20 house far more sensors than smaller industrial 3D printers. Parts will not only be printed faster, but with superior accuracy, breakthrough reliability, and highest quality.
• Print smaller parts concurrently.
The beauty of large-format 3D printers is not just for large parts but for batch production parts, which as opposed to individual, can save significant amounts of time for higher volume printing. With reliable large-format printers, AM use can be scaled up to meet the demands of production environments.
• Consolidate multi-part print and assembly
Building a large part would typically require multiple 3D printed parts that must be bonded or welded, and if the tolerance is off on one print then the whole part needs to be redone. Large-format 3D printing solves this unique problem by simply starting and finishing the entire part during one print. It saves manufacturers significant amounts of time.

For many common industrial print applications, such as large bending dies, bed size is not enough for single-piece prints. Without a large-format 3D printer, these pieces require additional time and effort to 1.) split up the part into separate designs with a plan for assembling, 2.) initiate multiple print jobs, and 3.) piece together the components into the final functional part.
• Large parts built stronger
With a bigger print bed, single-piece prints with longer CFR paths can be printed. Large, aluminum-strength parts can be reinforced with continuous fiber from end to end. Parts that require multi-component assembly will contain gaps in the continuous fiber reinforcement.
• High temperature material availability
Larger industrial 3D printers like the FX20 are capable to printing in a wider range of high-temperature composites, such as ULTEM 9085™ Filament, Onyx™ FR, and Carbon Fiber FR. The FX20 is the only 3D printer capable of printing these high-performance materials with added strength from Continuous Fiber Reinforcement (CFR).
A Final Thought
When it comes to determining which 3D printer works for you, we invite you to consult with one of our experts. With more than decade worth of experience providing technology solutions and a long list of satisfied customers, we feel confident in our ability to point you in the right direction.
Download the Free Report on How COVID-19 has Impacted Supply Chains
Gain key insights including: COVID-19 pandemic impact on business. 3D printing use during the health pandemic. Challenges facing manufacturers using incumbent technology. Future plans for investing in additive manufacturing. And more...
Get the report